Reinventing Sunrays (Vol.1) | Royalty Free Music Background
Hear The Music, Feel The Beats And Energize Your Presentation!
Listen To The Vol.1 Album "Reinventing Sunrays" Tracks Below (Scroll To Hear More)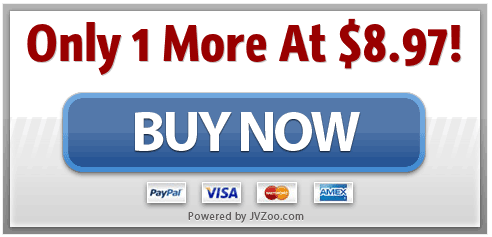 Listen To What Our Customers Have To Say!
EvoBeats Testimonial From Doug Champigny
"Too Good To Pass … Awesome Quality Product"
This is such a great deal. Too good to pass. I just purchased.

Thanks for bringing in this awesome quality product,
– Ken Sar
warrior forum id NetCash4u 
"Fantastic Tracks… These Go Way Beyond"
Fantastic tracks ! 

I'm use to hearing the standard music loops and such...
 but these go way beyond. Very well done!
Joel Osborne 
"I Would Have Had To Pay A Lot More…"
I love to create videos, and having good quality music to
add to the background is crucial to the final product.
I really appreciate these tracks because they will add that
dimension to my videos that I would have had to pay a lot
more than what I paid here to get!
Micheal Savoie
We hear you. We've been where you are.
Evo Beats Team here…
We have been working in a lot of multimedia production offline from creating video clips, doing a stage presentation
for concerts / seminars. Music is one element that must exist! without it there is no feeling to whatever you do!
How Can You Live Your Life Without Music? Can You Do It ? 
Music is Life!  As A club DJ & Producer, We truly understand the importance of why a club owner would like to hire A
Pro DJ every night for U$300 bucks per 3 hours. That's quite a life right! Not to mention the bonus DJ gets when
the sales Is off the roof!
Any club owner wants to do one thing with their business, sells more booze! Selling booze if you are sober is
not a pretty statistic but when you hit with the right music and beats that's when things getting INTERESTING!
The sales of alcohols and beverages are soaring up high whenever the right music is played in the club.
That's the POWER Of music!
It sets the mood of your targeted audience… and that's just the start!
If you are a video producer or music enthusiast and even business owners… your presentation would be stale
when you don't have the right background music to help you convey your message. And getting the LEGAL Music
Tracks without being overcharged is not easy …. They are a lot of FREE Royalty Music out there but it does not
give you the kind of quality and FREEDOM to use the music the way you want it.
This time we are levelling the FIELD and get you our first best seller unique album. Our first premiere album called as:
"Reinventing Sunrays"

Evobeats Volume 1  Album by Neal Tolani Aka DJ Suto
Inside this album, you'll discover a unique kind of musics that will give you the edge for your business presentation, video production and more. 
Imagine things you can do with these music tracks, you need a high quality ones for:
Video Testimonial
ScreenCast
Business Presentation
Audio backing track
Podcast
Inhouse Seminar
Teaser Video Intro
Launch VIDEO
Video Salesletter
And Many Many More…